The Spring League is set to kick off on October 27th with six teams playing a twelve game schedule. The teams have announced the players who will be with each team and there are more than a few former XFL players on the rosters.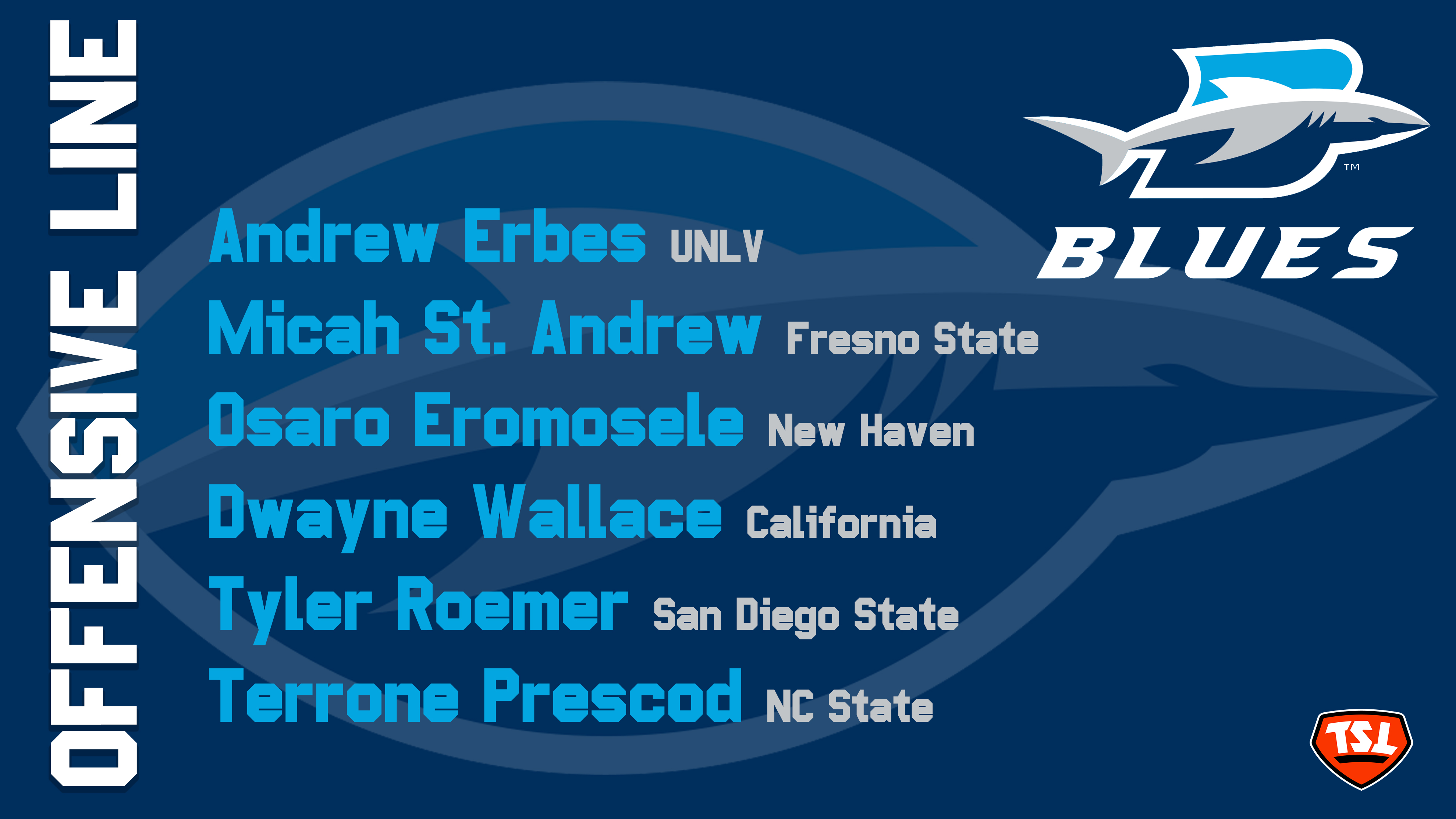 The Blues have one of those former XFL players in Dwayne Wallace. He played for the LA Wildcats and is looking to get some more playing time in The Spring League.
I recently had the pleasure of speaking with him and he provided some great insight on how he stayed in shape, his thoughts on playing so quickly after teams were just announced, and what he hopes to achieve while playing.
Staying in shape
Wallace talked about how he stayed ready after the XFL was shut down. He stayed busy in the weight room, but he also used boxing as a way to stay active. He also mentioned continuing to do footwork drills as well.
What The Spring League means to him
Wallace is taking an excellent approach to the upcoming season since he, and all the other players, know the turnaround time will be quick. He emphasized that they are all professionals and they they will not be hampered by a quick turnaround. He is excited to get more game film and enhance his profile with more game action.
COVID protocols
Wallace said he and the other players have all been tested and updated their physicals. They will continue to be monitored and hope playing all games being played at The Alamodome will keep everyone safe.
The future
Wallace, like a lot of players, are looking to get exposure so they can showcase their skills. He brought up an excellent point in that COVID is present in the NFL now which is causing some problems. The Spring League will afford players a chance to stay game ready in case any NFL team might need reinforcements. He also did not close the door on a potential reunion with the XFL when it kicks off again in 2022.
Wallace finished up the interview by thanking everyone who follows him along the way and is excited for what the future holds. Playing in the XFL, and now in The Spring League shows he is in this "For the Love of Football"
You can follow Dwayne Wallace on Twitter – https://twitter.com/bigwild_62
---
Unleash the Action: Sign up for XFL Insider and Fuel Your Passion for Football!
---
USFL and XFL Merger: A Deep Dive into the Historic Collaboration
Latest Podcast
In this week's "XFL Week In Review," we explore the seismic shifts in the...