Rolling into week 4 of the XFL 2020 season and WR/TEs have accounted for 32 of the total 53 offensive touchdowns scored. That's a whopping 60% share for all you non-math majors out there. Since FanDuel scoring only rewards .5 points for receptions, touchdowns are where you make your money in cash games and they are a must if you have any chance of cashing in GPP tournaments. Below you will find the week 4 FanDuel prices for WR/TEs for the Sunday's slate.
Let's dig into the data and see what trends and values emerge to help identify high value/lower cost targets. We will identify players by examining target share data, player usage trends, a team's offensive run vs. pass ratio from all four teams on the slate.
Houston Roughnecks
The Roughnecks have been the gold standard in passing and receiving through 3 weeks, boasting both the Q1 (PJ Walker) and WR1 (Cam Phillips) in the league. I am assuming that a strong percentage of you will be rostering Cam Phillips and are looking for a value pairing or you are playing the Due Theory* and hoping that someone other than Phillips hits for a touchdown or two. Let's examine a few of the options in either case. (*Due Theory: According to EB of the Sports Junkies: when an event is due to happen).
Kahlil Lewis
Lewis is currently second on the Roughnecks in target share on the team at 21%. Last week he saw 25% of the targets and in an explosive offense that has accounted for an XFL leading 25% of the total offensive touchdowns with 13, I want stock in this offense every week. Lewis has run the third-most routes on the team and is at the high end of the value chart returning 0.61 points per dollar (PPD). Try as you may, you will not be able to squeeze in both Lewis and Phillips into your lineup and still have enough cash left over to field a strong squad.
Nick Holley or Sam Mobley?
I'm still not sure if the Roughnecks consider Holley an RB, but for FanDuel purposes, he is a WR. I'm not crazy about Holley at $14, as his target share was halved last week. He has run the second-most routes per WR on the team, but he only averages 4.3 targets per game. In week 4, Mobley had 4 targets for 2 receptions and averaged 20.5 yards per catch. My money will be on Mobley to get more downfield targets and have more air yards (shoutout Josh Hermsmeyer) than Holley and he will be in my lineups at 3x more than Holley.
Dallas Renegades
It's no secret that the Renegades like passing. Combine that with a QB in Landry Jones who never had met a throw he doesn't like (Will Ferrell wink) and you are blessed with a league-leading 69% passing rate. Donald Parham has been the primary beneficiary of the Renegade's pass-happy scheme, hauling in 14 of 24 targets for 219 yards with 1 TD. This week Dallas plays the Houston Roughnecks. This game has the highest Vegas over/under, at 50.5. This game has the potential to shoot out, with Landry " The Last Gunslinger" Jones locked and loaded with attempts. Let's examine Jone's posse to see if he stands a chance in this gunfight.
Flynn Nagel
To Flynn or not to Flynn? That is the question. One on hand, he led the Dallas WRs in targets and receptions with 6 and also hauled in a touchdown last week. On the other hand, his 6 receptions were for only 30 yards. His average yards per reception of 7.3 ranks 19th out of 20th in the top 20 XFL WRs. He's someone that I will feature in 10-15% of my GPP lineups. Don't go crazy.
Jeff Badet
Who? Jeff Badet. Who? Jeff Badet. So the 1st overall pick for the Renegades has failed to play or for DFS purposes, pay up to his potential. Feels better now that I've said something. The good news is that Badet will be on the field running routes while Landry is throwing it over 40 times this week, probably trying to keep up with early MVP leader in the clubhouse, PJ "TD" Walker (you heard it here first folks). A few of those balls have to be tipped in his direction. Think Marc Bravaro and Phil McConkey in Super Bowl XXI. I'll be sprinkling Badet around my lineups in case he finally pops, but I will not be counting on him in to do so. Cash gameplay if you ever wanted to jump off a building in a squirrel suit, otherwise, keep him limited to GPP dart throws.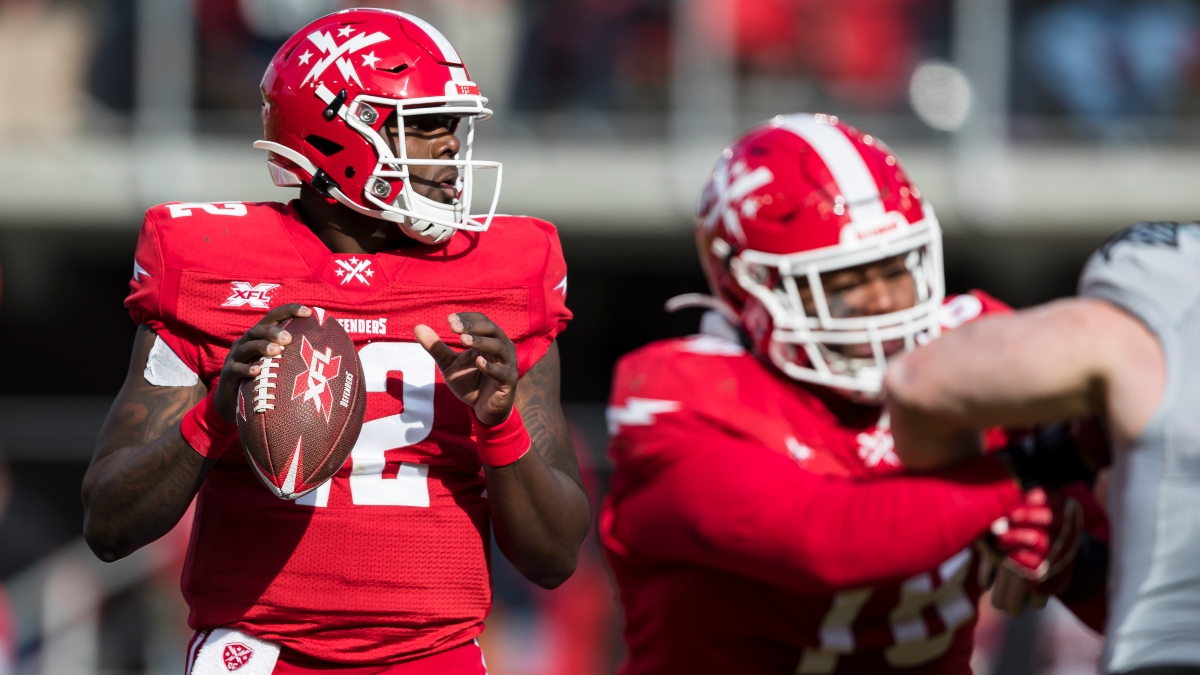 DC Defenders
Oh boy!! After back-to-back wins to open the season, the Defenders came crashing back down to earth last week when the team traveled to Los Angeles just to get steamrolled by the surging Wildcats. I've been high on Rashad Ross this XFL season, even going as far as to declare him my number WR1 at the start of the season. He flashed in week one, but needs to be on the field more. He currently ranks as the WR3 in snaps. Can DC right the ship and get back to moving the ball up and down the field with a balanced attack? I think that they can bounce back this week and the good news is that Ross and Eli Rogers have all been priced down, making both of them more of a value play this week.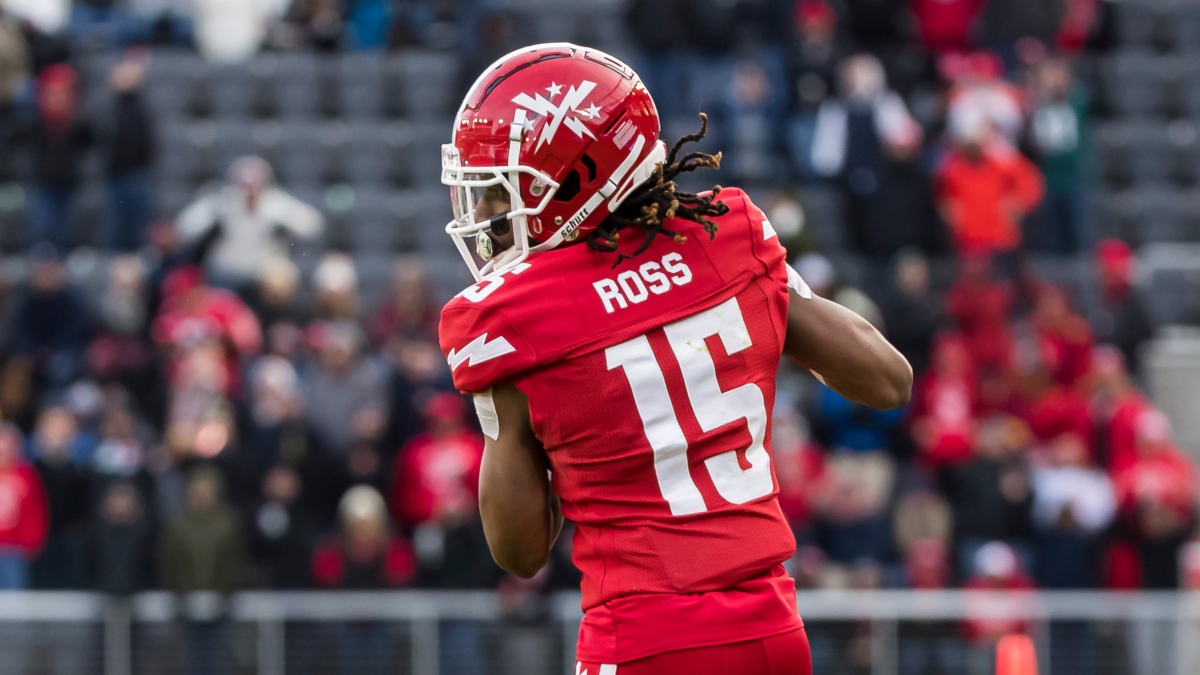 Rashad Ross and Eli Rogers
Ross ($16) has game/slate breaking potential every time he steps on the field. He is electric in the air and leads the XFL in YPC at 23.4. Rogers ($15), as my friend Peter Overzet would say, is a professional "Grown Ass Man." He needs more targets. Both WRs benefit from increased play action to create the space underneath (Rogers) and over the top (Ross) needs to get open. I will roster both WRs in the 25-35% range, but I will avoid stacking in most cases.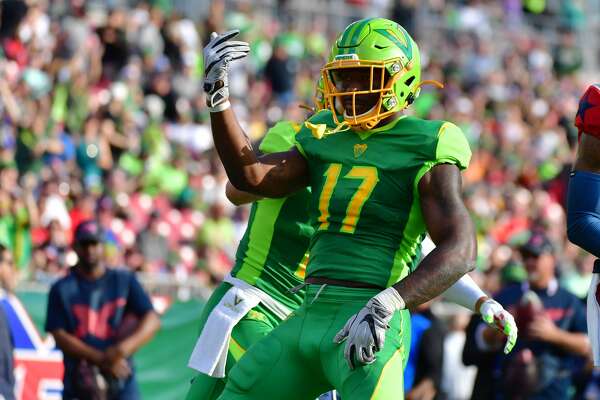 Tampa Bay Vipers
Jacob Tolliver and Reece Horn
With starting TE Nick Truesdell out last week, Horn was my value play in more than 30% of my DFS lineups. We knew the middle of the field would be open and with limited time to get the ball out, it made sense that someone would step-up. It ended up being Tolliver, who went for 8 receptions on 13 targets, for 104 yards. This week Tolliver has been priced up, but only to $16. I'll have more Tolliver than horn, but won't have more than 20% of either.
Best of luck with week in all your cash games and GPP tournaments in week 4. May the DFS gods be with you.
---
📢
Attention XFL News Hub community!
We've got a quick
30-second survey
and we need your thoughts. Your feedback will help us to bring you the XFL content you love even better. Just click the link in the description below to get started. Thanks for being a part of our team!
---
Unleash the Action: Sign up for XFL Insider and Fuel Your Passion for Football!
---
XFL 2023 Season Attendance Recap: The Ups and Downs
Latest Podcast
Join us on 'XFL Week In Review' as we cover the Vegas Vipers leaving...